In NSW, all pet greyhounds are now able to go muzzle free when in a public area, but must remain on lead. In designated off-leash dog areas they are still required to wear a muzzle unless they have a gained a muzzle exemption.
A Greenhound is a pet or retired racing greyhound who has successfully completed an approved greyhound re-training program and passed a required assessment to gain a muzzle exemption.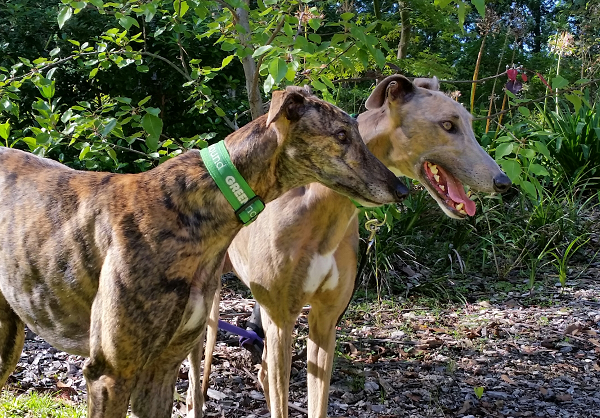 Greenhounds do not have to wear a muzzle when in designated off-leash dog areas whilst under the control of a responsible person, but must wear a special "Greenhound collar" to identify them as muzzle exempt.
The Greenhound collar has been designed to be easily identifiable by the public and council staff and shows that a greyhound has earned the right to be muzzle free in designated off-leash dog areas.
All Greenhounds have successfully passed an approved re-training program, are microchipped, lifetime registered with council and de-sexed.